Klarna kicks off February with Smoooth Sessions: a future-gazing edition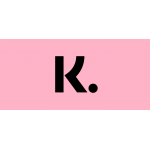 Klarna kicks off February with Smoooth Sessions: a future-gazing edition
Last night, leading payments provider Klarna held its first "Smoooth Sessions" event of the year, with a panel of retail experts coming together to consider the future of retail.
Ticketed as an 'out of world immersive experience' the event was held at the beautiful Freemason's Hall in London's Covent Garden. More than 45 retailers were in attendance including ASOS, Arcadia Group, Boohoo, New look, Burberry, Charlotte Tilbury, Thomas Sabo, Selfridges, Apple, Samsung and Decathlon. Alongside discussions of the challenges and opportunities ahead for retail in 2020 the future-gazing continued with astrological readings from Carolyne Faulkner.
The panel was moderated by Dylan Jones, Editor-in-Chief of British GQ and explored topics from the current retail landscape to what the future of retail holds and was followed by a Q&A. Panelists ranged from Ewan Venters, CEO of Fortnum & Mason; Tanya Weller, Director of Samsung Showcase KX; Richard Lim, CEO of Retail Economics and Jonathan Sheard, Senior Commercial Manager at Klarna.
Discussing the importance of experience in retail, Tanya Weller, Director of Samsung Showcase, KX, said: "Where competition is fierce and the battle between online and offline rages, the theatre of physical shopping is still at the heart of engaging shoppers. At Samsung KX, we look to bring to life the true benefits of our products through experience. For example, people can come and enjoy a yoga class at KX, improved through the use of Samsung technology such as the Galaxy Watch Active smartwatch, or can come for a supper club or a cooking course in our connected kitchen — we showcase exactly how our technology can enhance everyday life. Shoppers want to see and feel how technology can uniquely benefit them. A showroom doesn't offer that, but understanding what your consumers want and fitting into that ideal? That does."
Richard Lim, CEO of Retail Economics added: "With the pace of change at its current rate, it's no surprise that retailers are feeling the pressure. Incumbents are tackling a tough environment, often with too many stores, too much space and inflexible lease agreements. It all makes pivoting difficult and ultimately puts them in a more challenging position to embrace changing consumer expectations. It's not impossible, by any means, but it is hard — and takes effort and ambition."
Jonathan Sheard, Senior Commercial Manager at Klarna: "At Klarna, we work with both the traditional brands and pure-play online retailers, and that gives us a unique perspective on the challenges and expectations they're both facing. My key observation from this angle? These decisions need to come from the top. Embracing experience, creating a strong brand and offering consumers something that can't be gleaned from competitors is hard, but support for this has to run all the way through a business, so many businesses are doing this already and it's great to see."
Ewan Venters, CEO of Fortnum & Mason: "The current retail environment is more complicated than ever and the way that businesses engage with customers has evolved significantly. For me, business success currently revolves around a few key things: product, service, innovation, experience and sustainability. Retailers that ensure to address these things in their business model are the ones that will excel and secure consumer loyalty. It's going to be exciting to see!"
The event concluded with Dylan Jones, Editor-in-Chief of British GQ's thoughts on the future of retail marketing. When asked his thoughts on the role of influencers, Dylan commented: "Social Media is increasingly important, but what we're seeing more of is an appreciation of expertise. Consumers don't want to be sold anything by anyone, they want to know that the person promoting a brand or item is trustworthy. Trust, in a world of sponsored posts and ads, is more important than ever."
Free Newsletter Sign-up