KEOLABS receives EMVCo PCD Level 1 Qualification for contactless terminal test tool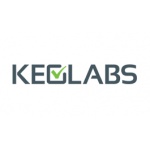 KEOLABS receives EMVCo PCD Level 1 Qualification for contactless terminal test tool
KEOLABS just received the EMVCo PCD Level 1 Qualification letter for its contactless terminal test tool, which completes its existing set of qualifications allowing KEOLABS to have a full offer for all players in the secure transactions industry.
Payment terminal vendors are now able to get their developments EMVCo-qualified with KEOLABS' test tools as the company has just obtained the EMVCo Qualification for its PCD (Proximity Coupling Device) test tool. EMVCo Qualification for PCD Level 1 Protocol Digital Test covers all the digital aspects of the EMVCo standards such as the exchange protocol.
With the increasing variety in payment instruments form factors, multiple types of payment terminals including classical POS terminals, mPOS, vending machines, embedded readers and more globally any device that interacts with an EMV payment card or a payment application is concerned by the PCD qualification.
"Now, with the EMVCo PCD Level 1 Qualification, we are able to provide our test tools to the whole payment ecosystem from card developers to terminal vendors," said Stéphane Jobard, KEOLABS' Director of Validation Solutions.
KEOLABS tool for PCD contactless Level 1 digital validation includes a combination of hardware and software that makes testing contactless payment terminals easy and efficient. KEOLABS tool includes:
A set of EMVCo antennas, including an EMVCo reference PCD and an EMVCo reference PICC (Proximity Integrated Circuit Card),
ProxiLAB emulator, in charge of smart card emulation,
SCRIPTISTM test environment,
And the EMVCo PCD Level 1 Digital test suite.
SCRIPTISTM test environment ensures the whole test scenario is run smoothly and efficiently. SCRIPTISTM executes the test suite, analyzes results and generates reports. SCRIPTISTM has been developed as an open tool allowing users to write and modify test scripts. Thanks to their modular architecture, KEOLABS test tools can be used by terminal developers for characterization and by test laboratories for certification.
In related news, KEOLABS will be exhibiting at the Mobile World Congress, in Barcelona from February 27 to March 2, 2017. Do come and visit us in Hall 5 Booth 5B61.
Free Newsletter Sign-up