Ixaris Enhances its Payment Offering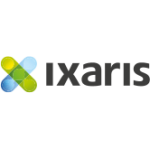 Ixaris Enhances its Payment Offering
Ixaris is separating its payments technology arm, Ixaris Technologies, to create a fully dedicated tech subsidiary to support its open payments platform offering. Following this move, Ixaris Technologies will operate as a separate company, delivering distinct services to its B2B customers, while its sister company EntroPay will continue to focus on its profitable self-service consumer and small-business virtual card business.
Speaking post his 'Planet of the APIs' panel discussion at this week's Money2020, Alex Mifsud, CEO of Ixaris Group, commented, "Our B2B payment offering now accounts for 25% of Ixaris Group revenues, which exceeded $16 million in 2015. We have launched Ixaris Technologies as a distinct company and received $6M in launch funding from existing shareholders to accelerate growth in 2016. We will continue to seek further fundraising from strategic investors later this year."
Senior appointments to the new Ixaris Technologies Executive Team include Dave Joyce as Chief Operating Officer (who previously held senior positions at Visa Europe) and Doug Gray as Chief Commercial Officer (who has worked in senior commercial roles within ING and Barclaycard). Both bring a wealth of experience within the payments industry which Ixaris Technologies needs as it scales its commercial and delivery functions.
Mifsud continued, "The payments industry is shifting focus towards APIs and technology solutions to help drive open banking, further reinforcing that the time is right to launch a company dedicated to open payments."
Free Newsletter Sign-up