IPayment Rolls Out Expinet Gateway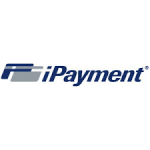 IPayment Rolls Out Expinet Gateway
IPayment Inc., a trusted provider of payment and processing solutions for small and medium-sized businesses (SMBs), announced the launch of Expinet™, the Company's new payment gateway.
Expinet is engineered to provide developers with the flexibility they need regardless of their core industry or vertical. From traditional and specialty retail to healthcare to hospitality and nearly everything in between, Expinet is a payment gateway of choice for leading developers.
Expinet offers a streamlined and simplified API that allows developers to get up and running quickly and easily. The single-stack technology features a REST API for seamless integration regardless of the programming language. The gateway also leverages tokenization and encryption, and advanced fraud management tools, including built-in DDoS protection. And, it gives developers and their customers immediate access to accept any payment type from traditional magnetic stripe cards to EMV to contactless (Apple Pay™, Samsung Pay, Android Pay, and others).
"The launch of Expinet represents a critical milestone for our Company," noted O.B. Rawls IV, CEO and President, iPayment, Inc. "Our new payment gateway not only opens up new opportunities for our existing Agent and ISO partners and our direct sales teams, it also provides us with an incredible new technology platform to drive new partnership opportunities in the integrated space, specifically in the areas of hospitality, healthcare, retail and education."
Developers integrating to Expinet receive unparalleled integration support, comprehensive sales and operations training, support and expertise of an industry-leading direct sales team, and streamlined merchant onboarding tools, including Dart™, iPayment's 'short-app' that features auto-adjudication, and iPayment's application APIs. And, iPayment provides dedicated account management as well as marketing tools and resources for promotion and go-to-market strategies.
"For developers, time is money, which is why our Expinet integration is designed to be as simple as possible," said Jennifer Terrill, CIO, iPayment, Inc. "We provide a semi-integrated solution that provides developers with all the security, features and functionality they need to complement their technology while still capitalizing on the opportunities in and around payments. And, we provide full support throughout the process, from integration to market launch."
Free Newsletter Sign-up