InstaReM Cross-Border Payments Firm Raises $13m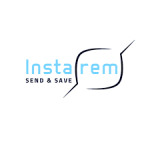 InstaReM Cross-Border Payments Firm Raises $13m
InstaReM, one of the leading digital cross-border payments companies, has received a US$13 million investment led by GSR Ventures, with participation from SBI-FMO Emerging Asia Financial Sector Fund (SBI-FMO Fund), Vertex Ventures, Fullerton Financial Holdings (FFH), and Global Founders Capital (GFC).
To date, InstaReM has raised over US$18 million in the last 18 months.
InstaReM will use the investment to build its global payment infrastructure, which has grown eight times in volume since its March 2016 funding. The funds will also be used to develop new products and licensing activities in new markets.
On the close of its Series B funding, Prajit Nanu, co-founder and CEO of InstaReM, said, "This is an important investment for the company to propel our next phase of growth and expansion. With GSR Venture's strong network in China and the US, coupled with SBI-FMO Fund's strong base in Japan and other emerging markets, we believe we have found the best partners for this phase of our journey."
"We aim to make cross-border payments a level playing field for all operators in the eco-system. So, regardless if our client is a bank, telco, mobile wallet or a money transfer operator (MTO) - by accessing our payment infrastructure, they are able to send payments to over 50 markets with full transparency on cost and destination amount, enabling them to compete with global players," added Prajit.
InstaReM caters to both business and individual money transfers and has been listed by World Bank as the most cost efficient across several corridors.
Global Expansion Plans
By Q4 2017, InstaReM will expand into all markets in Europe and the United States.
Along with the expansion into Europe, the company will be implementing a new payment system to significantly speed up Euro payment transfers from 24 hours to less than 10 seconds across 34 member countries.
Jefferson Chen, Partner at GSR Ventures, said, "The global payments infrastructure InstaReM is building is unique in this industry and GSR Ventures is excited to join this journey."
Suramya Gupta, Fund Manager at SBI-FMO Fund, said, "We are excited to partner with the InstaReM team to jointly build the leading regional cross-border digital payments platform. We look forward to plugging InstaReM into our global ecosystem of Fintech and financial service companies."
Free Newsletter Sign-up