Ingenico Payment Services joins Demandware LINK Partner Programme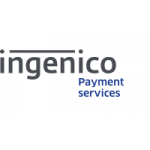 Ingenico Payment Services joins Demandware LINK Partner Programme
Ingenico Group (Euronext: FR0000125346-ING), global leader in seamless payment, announced today that Ingenico Payment Services has become a Demandware LINK Partner to enable simple integration between its international payment platform and the Demandware Commerce Cloud.
This partnership will give Demandware online merchants access to Ingenico's end-to-end solution which includes a secure multi-channel payments solution offering a wide range of international and local payment methods, and a fraud prevention solution.
Demandware is the only full cloud-based ecommerce solution available in the marketplace. Trusted by hundreds of retail brands around the globe, it provides merchants with a fully PCI compliant infrastructure and software suite. For online merchants, the Demandware cloud model frees up resources, allowing a greater focus on delivering value to the customers.
"This partnership is a logical step in the international expansion of our portfolio of customers worldwide," commented Nico Van Miltenburg, Head of Channel Partners at Ingenico Payment Services. "Ingenico Group strives to help merchants to increase international sales through empowering payment solutions. As part of the Demandware LINK Partner Programme, we will give them access to a comprehensive range of international payment methods and fraud management solutions, helping them to focus on achieving growth."
"We are very pleased to have Ingenico Payment Services as a LINK Technology Partner. With the certified integration, our customers can now easily implement its multi-channel payment gateway as part of their international expansion strategy", said Tom Griffin, SVP Corporate Development at Demandware.
Free Newsletter Sign-up