Ingenico Group Acquires TechProcess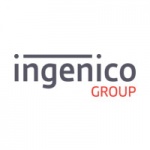 Ingenico Group Acquires TechProcess
Created in 2000, TechProcess is a leading online and mobile payment services provider headquartered in Mumbai with approximately 600 employees across 40 locations in India. The company has developed best-in-class offerings in several markets where it built leading positions, especially in online payments gateway, NACH (National Automated Clearing House), bill payments, and mobile payments. These services rely on a strong network of connections with leading Indian banks for acquiring and net-banking integration.
While 90% of retail purchases are currently paid in cash in India, electronic payments are expected to increase significantly in the coming years, pushed by recent government initiatives (demonetization of certain bank notes, launch of the national BBPS interoperable bill payments ecosystem, etc.).
The acquisition of TechProcess will support the strategy of Ingenico Group in India, where it is the leader on the terminal market with c.50% market shares and a player in online payments through EBS, an Ingenico ePayments entity. As a result, Ingenico Group will further expand its footprint in the country, and, ultimately, offer cross-border capabilities.
Closing is expected to take place in Q1 2017.
Philippe Lazare, the Chairman and Chief Executive Officer of Ingenico Group, commented: "Based on its already leading position in terminal market, Ingenico Group is making, with the acquisition of TechProcess, a major step in India, the fastest growing country in Asia. The combination of our assets places us in a unique position to benefit from India's shift towards electronic payment transactions and to strengthen our leadership in Indian instore and online payment acceptance."
We are very excited and looking forward to being part of Ingenico Group. Their leading position in payment industry will help us accelerate our development and allow us to lead the offline-online convergence in India." said Kumar Karpe, CEO of TechProcess
Free Newsletter Sign-up