Ingenico ePayments Announces Strategic Partnership with iguama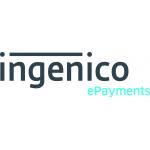 Ingenico ePayments Announces Strategic Partnership with iguama
Ingenico ePayments will begin processing iguama's payments in Guatemala, Colombia, the Dominican Republic, Chile, El Salvador, Costa Rica, Panama, Peru, and
Honduras. The partnership will gradually expand to include all countries across the region, enabling all of iguama's customers to pay for purchases using their preferred payment methods and preferred currencies.

iguama is the only online cross-border mall in Latin America that targets that region exclusively. They make it simple for U.S. stores to sell into Latin America online, by addressing the local marketing, customer service, logistics and pricing requirements. And starting in January 2016, Ingenico ePayments will be making it simple for iguama's retailers to accept payments from their customers.

The two companies met during the National Retail Federation's Big Show in 2015 and they began exploring possibilities for a mutually beneficial partnership. "We needed to be sure that Ingenico ePayments is the trusted partner that can meet and even exceed our expectations in terms of product coverage and processing needs," said Diego Fernandez, CEO of iguama. "The dedication and expertise that the Ingenico ePayments team demonstrated made it clear that they are one of the market-leaders in Latin American payments, making them an ideal strategic partner to help us expand globally."

David Jimenez, Ingenico ePayments CRO echoed these sentiments: "iguama has a truly innovative business model and we are thrilled that they were confident in our abilities to support their pan-regional and international ambitions. We believe that iguama has a solid business model that will enable them to go far, and we are proud to be helping them achieve their goals."

Ingenico ePayments has the greatest geographic coverage in the region and with its innovative payment technologies and end-to-end support, we simplify the process and opens doors for businesses who want to grow in Latin America. Ingenico ePayments will be processing all credit cards and alternatives in all Latin American currencies and USD, helping iguama's U.S.-based retailers increase cross-border selling and offer the currencies that customers want. What's more, the two companies are already exploring additional opportunities to grow iguama's business further and reach more customers in their local markets around the world.
Free Newsletter Sign-up