IDT To Launch Direct-to-mobile-wallet Service In Kenya and Niger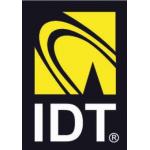 IDT To Launch Direct-to-mobile-wallet Service In Kenya and Niger
IDT Corporation (IDT) announced today that its flagship Boss Revolution international money transfer service has launched a direct-to-mobile-wallet service to Kenya and Niger.
Customers can now send money directly from any Boss Revolution money transfer retailer in the U.S. to any Airtel Money account in either country.

Recipients will receive funds in their Airtel Money account within minutes. They can use those funds to pay bills with many of Kenya's and Niger's largest utilities and retailers, to make transfers to other Airtel Money accounts, or to pick-up cash at over 10,000 locations throughout Kenya and over 6,700 throughout Niger.

Kenya disbursement locations include ABC Bank, Chase Bank, Co-Op Bank, Equity Bank, Family Bank, Naivas Supermarket, Nakumatt Supermarkets, Rafiki Bank, Total Service Stations, Tuskys Supermarkets, Uchumi Supermarkets Ltd., and Ukwala Supermarkets.

Niger disbursement locations include Ecobank, Sonibank, Banque Atlantique, BSIC, BIN, BAGRI, Orabank, Asusu, Tanaadi, Capital Finance, Petroleum Stations Total and Oriba.

The new direct-to-mobile-wallet service is a collaborative effort of IDT, Bharti Airtel Limited (operator of the Airtel Money service), and ImpalaPay to make international money transfer to Africa less expensive and more convenient.

"Boss Revolution customers with family and loved ones in Kenya or Niger will find it incredibly easy and affordable to transfer money directly to mobile phones utilizing our new mobile money service," said Alfredo O'Hagan, IDT Corporation's Senior Vice President for Consumer Payments. "We are proud to collaborate with Bharti Airtel Limited and ImpalaPay to break down the barriers to money transfer to Kenya and Niger, and look forward to expanding our direct-to-mobile-wallet service to additional countries in Africa."
Free Newsletter Sign-up