Hong Kong Banks Reveal QR Code Payments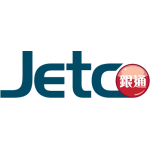 Hong Kong Banks Reveal QR Code Payments
Joint Electronic Teller Services Limited ("JETCO") today announced the launch of JETCO Pay Merchant Payment service jointly with eight banks, including Bank of Communications (Hong Kong), Bank of East Asia, Chong Hing Bank, Dah Sing Bank, ICBC (Asia), OCBC Wing Hang Bank, Shanghai Commercial Bank and Wing Lung Bank.
The service allows consumers to make in-store QR code payment easily, while in-app or online payments can be completed quickly and securely by inputting only their mobile phone number. The fact that the service is linked to the bank account also means that consumers do not have to worry about topping up.

Consumers can make in-store purchases with the bank JETCO Pay app by scanning the merchant's paper or electronic QR code. The latter is generated in the JETCO Pay Cashier app provided to the merchant free of charge. Merchants enjoy significant benefits due to the zero-cost and simplicity to set up the service, and consumers can also enjoy more flexibility and security with cashless payment.

The in-app and online payment options allow consumers to check out with JETCO Pay when they make purchases on the merchant's app or website. The key benefit of these two options is that all the user needs to do is to enter the mobile phone number, avoiding the hassle and risk of entering long and hard-to-remember account numbers.

Consumers can now use JETCO Pay merchant payment's in-app feature to pay for parking through the "Park & Dine" app offered by Link Asset Management Limited. The coming months will see the service rolling out across Hong Kong in the food and beverage sector, property management groups, entertainment venues and schools.

JETCO Chief Executive Officer Angus Choi said: "There is a large cash and cheque market in Hong Kong that is untapped. JETCO Pay Merchant Payment service aims to serve this market segment by providing a mobile payment solution that is low-cost and easy to set up. We are grateful for the support of the eight banks who will be gradually rolling out this service. We share with them the common goal of enlarging the mobile payment ecosystem and accelerating the pace of Hong Kong to become a cashless society, bringing benefits to everyone."

"Our objective is to establish JETCO Pay as a major payment brand in Hong Kong offering consumers easy access to the service not only locally, but also when they travel overseas. We are working in collaboration with financial institutions in China and Taiwan and expect to roll out cross-border payment service in the Greater China region later this year," said Mr. Choi.

Another major initiative in progress is the conversion of the 18 million JETCO debit cards in circulation to virtual cards, which will complement JETCO Pay to offer consumers a total solution for payment and fund transfer across all channels.
Free Newsletter Sign-up