Fiserv Prolongs its Contract with John Deere Financial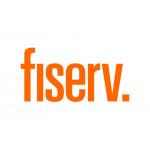 Fiserv Prolongs its Contract with John Deere Financial
Payments
,
Infrastructure
Fiserv, a leading global provider of financial services technology solutions, announced today that it has renewed its contract with John Deere Financial, the global financial services division of Deere & Company, to continue providing their revolving credit card processing for another 10 years. The new agreement extends a relationship with Fiserv that began in 2000.
Fiserv will continue to support John Deere Multi-Use Account loans, which assist with the growing season procurement needs of its clients. Fiserv will also provide complete lifecycle management for the John Deere closed-loop credit card portfolio that enables accountholders to make purchases at franchise- or factory-owned John Deere store locations.
"John Deere is an iconic American company, and its revolving credit products are vitally important to their customers — who play a pivotal role in the economic well-being of our nation. We are excited to continue delivering these important payment services, which provide John Deere customers with speed and convenience they need to live and work today," said Vincent Brennan, president, Card Services, Fiserv.
In a world that is moving faster than ever before, Fiserv helps clients deliver solutions that are in step with the pace of people's lives — financial services at the speed of life. Learn more at TheSpeedofLife.com.
Free Newsletter Sign-up