FIS Embeds Financial Institutions in Digital Payments with PayPal Partnership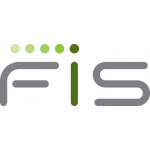 FIS Embeds Financial Institutions in Digital Payments with PayPal Partnership
FIS™ (NYSE: FIS), a global leader in financial services technology, and PayPal (NASDAQ: PYPL) have partnered to increase customer engagement and drive incremental digital spend with FIS' banking partners.
Together, the companies will make it easy for consumers who bank with FIS clients to link a payment card or other financial account to a new or existing PayPal account, and simply display the financial institution's brand within PayPal. The partnership also will allow those financial institution customers to set their default funding source in PayPal, thus increasing their overall digital spend.
"As this year's record levels of sales on Black Friday and Cyber Monday showed, digital commerce is showing no signs of slowing down," said Anthony Jabbour, chief operating officer, Banking & Payments, FIS. "By enabling the bank branding within the checkout process with PayPal through account linking, a financial institution can remind its customers of the ease with which they can shop, and make them more likely to use that particular account and to increase spend. It's a win for consumers and financial institutions, alike."
"This agreement with FIS is another great example of how partnership is driving increased value to PayPal's merchants and consumers, reaching thousands of banks in the U.S, with one simple integration that gives people better ways to transact digitally," said Gary Marino, chief commercial officer, PayPal. "We look forward to building on our long-standing relationship with FIS to continue to create meaningful digital payment experiences for consumers, issuers and merchants online, in app and in store."
FIS and PayPal will provide a more seamless way for bank issuers to drive more digital spend with their customers through PayPal accounts. FIS will enable PayPal's account linking capability, making it easy for customers who bank with FIS clients to add their various cards and banking accounts into their PayPal accounts. This will give greater visibility to their bank accounts and their PayPal accounts within their online banking sites.
Avidia Bank and the 15 chartered banks of Wintrust Financial, two FIS clients, will premiere account linking in the first quarter of 2017. It will be available to all FIS clients beginning in the first half of 2017.
Free Newsletter Sign-up