Europe's number one international news channel inks deal with freelance payment platform paydesk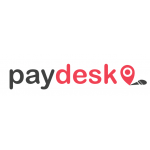 Europe's number one international news channel inks deal with freelance payment platform paydesk
Euronews, Europe's number one international news channel, with a reach of 400 million households in 160 countries, today announced a strategic partnership with UK-based journalist payment platform, paydesk, the world's leading booking and payment platform for freelance media professionals.
The new tie-up will revolutionise the prospects of tomorrow's freelance reporters, nurturing new journalistic talent, increasing the TV broadcast profession's accessibility and bringing fresh insights to global audiences. Under the two year deal, paydesk will ensure booking and payment services for hundreds of freelancers working for Euronews, no matter where in the world they are based.
Payments can be received in a variety of means including direct to banks accounts and via online services like PayPal.
Francoise Champey, chief content officer at Euronews, commented: "The value of freelance reporting talent in today's media landscape of 24 hour news, smartphones and social media has sky-rocketed. The tools with which journalists interact with their employers has not. We want to eliminate the friction between amazing stories and our broadcasting platform."
Henry Peirse, founder of paydesk, commented: "One of the downsides of freelance journalistic work has always been getting paid on time, or even at all. Paydesk works to eliminate this issue and give reporters confidence their hard work will pay off. This is why we are thrilled to partner with the visionary team at Euronews on this initiative to bring more of tomorrow's talent to their innovative channel."
Free Newsletter Sign-up