Emerging Markets Payments To Work Premier Bank in Somalia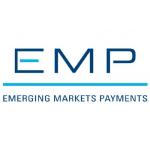 Emerging Markets Payments To Work Premier Bank in Somalia
Emerging Markets Payments (EMP), the leading electronic payments processing company in Africa and the Middle East, is pleased to announce that it is now working with Premier Bank, its first customer in Somalia.
Working together, EMP will deliver debit and prepaid issuing services, as well as ATM aquiring throughout the Premier Bank network.

As a result of the partnership, Premier Bank customers will now have access to their bank accounts via the ATM network 24 hours a day. Customers will also be able to use their secure payment cards at Points of Sale (POS) across Mogadishu. In addition, when Premier Bank customers travel, they will be able to access their accounts through ATMs and POS around the world. Premier Bank plans to issue 15,000 cards by the end of 2015.

The partnership is part of a wider strategic agreement between Premier Bank and MasterCard to reintroduce formal banking services into Somalia, which have not been available since 1991. Having enabled MasterCard at ATMs and POS in Somalia, Premier Bank also intends to make its ATMs compatible with Visa cards at a later date. This will allow travelers who come to Somalia to use either MasterCard or Visa cards throughout Premier Bank's ATM and POS networks.

Commenting on the announcement, Murat Ozulku, CEO of EMP Africa, said: "We are very pleased to be part of this exciting launch with Premier Bank. The Somali market is a perfect example of economy in which EMP's infrastructure can make a tangible difference. Premier Bank is an ideal partner in achieving this goal, and we are confident that its customers will benefit from our combined efforts."

Mahat Mohamed Ahmed, Managing Director of Premier Bank, added: "We can now provide our customers with a safe, cost-effective, convenient means of transacting, both at home and abroad. It is our hope that increasing payment card usage in Somalia will encourage merchants and citizens to demand more electronic payments services as they engage with and contribute to the formal economy."
Free Newsletter Sign-up