ElectraCard Services Scores Credit Processing Deal with NMB Bank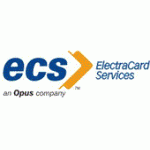 ElectraCard Services Scores Credit Processing Deal with NMB Bank
ElectraCard Services (ECS), a leading provider of software and processing solutions for electronic payment systems, today announced that they have undertaken the end-to-end management of NMB Bank credit and debit cards. ECS will offer these services through their world class PCI DSS certified data centre.
NMB Bank Limited, one of the leading commercial banks in Nepal, has been licensed as 'A' class financial institute by Nepal Rastra Bank in May 2008. Over the past fifteen years the bank has been successfully providing banking and financial services in the Nepalese financial market. NMB Bank joins over 9 other banks in Nepal that are already running on the ECS payment platform.
ECS will provide the Bank a comprehensive debit and credit processing solution. The EMV compliant card management systems provide the Bank with complete management of the cards lifecycle, and support all major card networks like VISA®, SCT and NPN. Selection of ECS at NMB was facilitated by Imark Pvt Ltd., one of the largest local IT systems integrators in Nepal, and will help the bank to achieve its ambitious business objectives of expanding its credit and debit card base.
ECS provides global institutions with end-to-end Processing Services to suit their individual market requirements. With superior software technology, agile processing, cost effective deployment, continuous innovation and a PCI-DSS certification, ECS provides customers with an outstanding value proposition.
"For banks to provide customers with the best banking solutions, technology becomes crucial. We were the ideal technology partner given our modern platform, extensive expertise in migrations globally and adept understanding of the regulatory and banking requirements of Nepal. We are extremely happy to join forces with NMB Bank and help them offer customers better service, wider reach and improved security. With the addition of NMB Bank, the electra platform becomes the foremost platform on which card issuance is carried out in Nepal, with a 75% market share," said Mr. Ramesh Mengawade, CEO, ElectraCard Services.
Mr. Upendra Poudyal, CEO, NMB Bank, said, "We chose ECS due to its global leadership, unparalleled deployment experience and installed base in Nepal. It also offers unrivalled functionality over a broad solution set, as well as its seamless integration capability. ECS will provide us with a solid platform to manage our growth efficiently. The platform will help us quickly and cost-effectively deliver new products and services as we grow and serve our customers in Nepal."
With the move to ECS processing platform, NMB Bank will also be able to provide their customers additional features on the cards including secure ecommerce transactions and reward points.
Free Newsletter Sign-up