EBA CLEARING Adds EBICS For The Exchange of Transaction Messages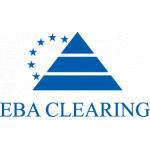 EBA CLEARING Adds EBICS For The Exchange of Transaction Messages
EBA CLEARING announced today that the future participants in its panEuropean instant payment infrastructure service will be able to use, in addition to SIANet, the Electronic Banking Internet Communication Standard (EBICS) for the exchange of transaction messages with the platform. The Company will introduce EBICS as an additional connectivity option from the start of the service in November 2017 and make it available in the test environment from June 2017.
EBA CLEARING's real-time payment infrastructure has been conceived as a network-agnostic system, meaning that future users can rely on different network solutions, provided they have been introduced at platform and user level in line with the necessary security requirements. Since EBICS is an open connectivity standard, solutions relying on this standard can either be implemented and hosted by the users themselves or procured from specialised providers.
To ensure that the implementation of EBICS complies with state-of-the-art network security requirements, EBA CLEARING has put together a set of specifications for future participants wishing to connect to the new instant payment service by using EBICS. These specifications have been developed in consultation with a group of network experts from future participant institutions and will be shared with the user community in the coming weeks.
"The introduction of EBICS as a second connectivity option next to SIANet gives our growing frontrunner community more choice and flexibility in connecting to our instant payment platform. EBICS is an attractive alternative both for big users with internal SEPA architectures already running on EBICS and for smaller users looking for external solutions. We expect that this increase in choice will help to increase the overall reach of the solution," said Erwin Kulk, Head of Service Development and Management, EBA CLEARING.
"In the last few months, we have seen more and more AS-PSPs – but also technical service providers as well as liquidity providers – gearing up their preparations for the go-live in November 2017. Many other users are expected to join the service throughout 2018. We expect that with the introduction of a second connectivity option, the number of early adopters will further grow."
EBA CLEARING EBA CLEARING's new infrastructure platform will provide a real-time payment processing facility, which will be available around the clock on any day of the year. Account-servicing payment service providers (AS-PSPs) from all over Europe will be able to use this highly flexible solution for any payment product in euro that will be fully compliant with the instant payment scheme ("SCT Inst Scheme") of the European Payments Council (EPC) and in line with the ISO 20022 global messaging standards for real-time payments. The pan-European instant payment service of EBA CLEARING is scheduled to go live in November 2017 on the launch date of the SCT Inst Scheme.
Free Newsletter Sign-up