DBS Launches Samsung Pay in Hong Kong with $90 Rebate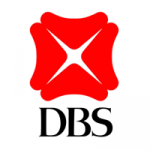 DBS Launches Samsung Pay in Hong Kong with $90 Rebate
DBS, recently named World's Best Digital Bank by Euromoney, today introduced its Hong Kong customers to Samsung Pay, a secure and simple mobile payments service that will transform how people use their smartphones.
From now until 31 August 2017, DBS Hong Kong credit card customers can enjoy a HK$30 cash rebate when making purchases of over HK$100 at any merchants via Samsung Pay during the periods ending 30 June, 31 July and 31 August (or up to HK$90 upon spending HK$300 during the promotion period). No registration is needed.

"The rapidly evolving and expanding digital payments landscape is transforming the way people transact, share and connect in ways unimaginable only a few years ago. We believe Samsung Pay and other innovative payments solutions will help deliver seamless, simple and secure ways for millions of people to spend and pay everyday," Ken Chew, Managing Director, Consumer Finance, Consumer Banking Group and Wealth Management at DBS Bank (Hong Kong), said.

Samsung Pay is a mobile payments service that allows secure mobile payments to be made at participating shops and points of sale. Samsung Pay combines NFC and a new MST (Magnetic Secure Transmission) technology to allow users to make payments on a Samsung Galaxy smartphone. Users will continue to receive all of the rewards and benefits offered by credit cards.
Free Newsletter Sign-up