Currencies Direct Appoints Pedro Batista as Chief Payments Officer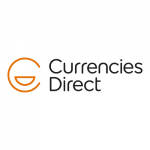 Currencies Direct Appoints Pedro Batista as Chief Payments Officer
Currencies Direct, the leading international payments provider, has appointed Pedro Batista as Chief Payments Officer.
The newly created role will see Batista lead the organisation's payments strategy – managing extensive banking relationships and the delivery of innovative payment solutions to enhance Currencies Direct's product range and deliver a cutting-edge service to its clients.
Batista joins Currencies Direct having spent more than 10 years in Fortune 500 banking firms and high growth Fintech companies, having most recently spent 3 years as Director of Banking at Optal, where he led on delivering banking infrastructure and payment solutions to support global payment product launches. Prior to this, he served tenures at Currencycloud and Bank of America Merrill Lynch.
In his role as Chief Payments Officer, Batista will oversee a programme of development to support Currencies Direct's aggressive growth and innovation agenda, further establishing the organisation as a leader in cross-border payment solutions and an early adopter of initiatives that are transforming the sector.
Speaking on Batista's appointment, Leo Markides, Chief Operating Officer at Currencies Direct, commented: "We're thrilled to welcome Pedro to the team. His established track record of driving payments innovation and cutting-edge development are ideally aligned with our strategic goal of leading the industry on delivering the most effective products and services to clients. Pedro will be instrumental in delivering initiatives that materially benefit our customers and set the standard for the rest of the industry, while ensuring that all relevant regulatory requirements are met. We're excited to have him on board."
Pedro Batista commented: "I look forward to working with the team at Currencies Direct to drive forward a modern banking infrastructure and a number of ground-breaking initiatives that will further enhance Currencies Direct's value proposition. The organisation's overarching ethos of balancing innovation with high quality customer service makes it very unique in the space and provides it with a springboard for further growth in the future."
Free Newsletter Sign-up