Crowdfunding Finally Goes Mobile in the US as OFF3R Launches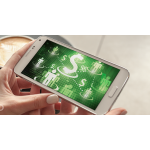 Crowdfunding Finally Goes Mobile in the US as OFF3R Launches
Tendr, the mobile crowdfunding discovery platform, rebrands as OFF3R and will now offer US crowdfunding investment opportunities from Angel.co and other leading US platforms. OFF3R is backed by super angel investment club QVentures and with investors in over 42 countries.
With the global crowdfunding market predicted to reach $96 billion by 2025*, the rise of crowdfunding has been meteoric. Investors have invested an average of $3,000 in the last month with $22m raised across UK equity crowdfunding platforms that are linked to OFF3R. The crowdfunding aggregator will integrate with over 68 platforms in the coming months offering investors a broad spectrum of opportunities across equity and debt.
"Our decision to rebrand from tendr to OFF3R facilitates our global expansion plans and is in response to international demand," commented Lex Deak, CEO at OFF3R. "Our savvy users love the app as they can keep on top of crowdfunding investment opportunities whilst on the move. Now we are offering them US investment opportunities, making our app even more compelling."
OFF3R was launched in the UK in June of this year, under the name of tendr, and is linked to UK crowdfunding platforms Crowdcube, Seedrs, AngelList, Angels Den, Envestors, Eureeca and OurCrowd.
Free Newsletter Sign-up