Conferma Pay and Visa to launch Virtual Card Payments Globally via Mobile App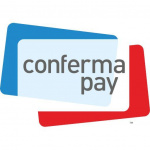 Conferma Pay and Visa to launch Virtual Card Payments Globally via Mobile App
Payments
,
Online Banking
Fintech leader Conferma Pay has teamed up with Visa to integrate Visa virtual cards in the Conferma Pay mobile app. This solution is now globally available to Visa's commercial bank clients, allowing them to bring the Conferma Pay app to their corporate customers as part of Visa's broader technology offering.
Employees can now make virtual-card payments anywhere contactless payments are accepted, with a tap of a phone, using the Conferma Pay app to provision a virtual commercial card to their phone's digital wallet. With Conferma Pay's mobile app, the total spend will be captured in a single record, providing the commercial card program manager with complete visibility into an individual's spend, eliminating the need for paper receipts or manually submitted expenses.
Simon Barker, CEO, Conferma Pay explained: "This is the first time that the benefits of virtual cards can be applied to commercial tap and go payments. Commercial card program managers will be able to see the rich data that a virtual card can deliver, together with a payment experience that's as good as any in the consumer space".
The collaboration between Conferma Pay and Visa creates an efficient and globally available mobile payment solution. Participating companies will now have the ability to grant controlled spending power to individuals without the need to issue physical cards. Additional benefits to businesses include:
Avoids the need for employees to use their own money to pay for expenses, which amounts to $1.6 Billion a month in the U.S. alone (Conferma Pay)
Gives managers the ability to access data and oversee costs incurred in real time
Drastically improves the payment experience for employees by ensuring one payment method can be used for all spend requirements, incorporating tap to pay payment capabilities.
"Visa's collaboration with Conferma Pay is another important initiative in greatly reducing friction in expense payments for businesses globally," said Kevin Phalen, SVP, Global Head, Visa Business Solutions. "Conferma Pay is an innovative fintech partner that will help Visa's commercial clients bring virtual-card innovation to their business clients worldwide."
Free Newsletter Sign-up