Compass Plus Completes Successful Tranzaxis Stress Testing on Oracle Exadata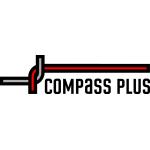 Compass Plus Completes Successful Tranzaxis Stress Testing on Oracle Exadata
Payments
,
Infrastructure
Compass Plus, an international provider of retail banking and electronic payments software to processors and financial institutions, has announced the successful completion of stress testing its open development payment platform, TranzAxis, on Oracle Exadata Database Machine.
Oracle Exadata Database Machine delivers exceptional performance and is the ideal database platform for online transaction processing (OLTP) applications, data warehouses, and the varied and unpredictable workloads of cloud computing. It is a complete package of servers, storage, networking, and software that is massively scalable, secure and redundant.
Working with FORS Distribution, a Platinum level member of the Oracle PartnerNetwork (OPN), which provided the Oracle Exadata Database Machine for the test environment, Compass Plus recently performed further stress tests to ensure TranzAxis' high performance as part of its initiative to continuously develop and improve its software and solutions.
The stress testing was carried out with the primary objective of benchmarking the platform's performance when deployed in a network of 10,000 ATMs and to demonstrate its functionality when working with the hardware against specific test environment criteria. The results have effectively enabled Compass Plus to evaluate the usability, availability and continuity of TranzAxis on Oracle Exadata. Other test objectives included measuring the ability to detect and eliminate application errors and any issues in the configuration as well as finding and removing any bottlenecks affecting the performance of applications within this test environment.
"The optimised hardware and software complex of Oracle Exadata helps increase efficiency of the systems several-fold through a simple and quick infrastructure update which does not require replacement of application software," said Andrey Tambovsky, Technologies Director at FORS Distribution. "A strong team of experts from Compass Plus and FORS Solution Center, with their long-term experience with Oracle Exadata, once again managed to prove it by showing impressive results."
"By testing how our payment software will behave in a variety of real-life situations, we are able to propose optimal system and hardware configurationsbased on our customer's requirements, and subsequently offer savings for their transaction processing business," said Alexandra Kochergina, Head of Partner Programs at Compass Plus. "We are grateful for the continued support provided by FORS distribution in our testing endeavours and look forward to working with them in the future."
Free Newsletter Sign-up