Collaboration of PCT and AccessPay will deliver Next Generation Gateway for payments in the UK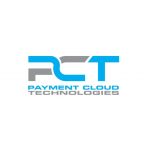 Collaboration of PCT and AccessPay will deliver Next Generation Gateway for payments in the UK
Payments
,
Cloud
,
IT Innovations
Payment Cloud Technologies (PCT), London based FinTech business, has today announced the renewal of a long-term partnership with cloud-based payments software provider AccessPay to delivery its 'next generation' payments gateway.
Utilizing APIs and flexible cloud-based technologies, the new gateway is set to deliver significant business efficiencies for PCT and its clients.
Allowing the rapid creation of additional accounts on a new multi-tenanted platform, the latest collaboration between the two organizations eliminates the need to build further, bespoke systems when new users join the service.
The removal of the time and resource barriers means a friction-free model for growth has been established.
And building on the businesses' existing solution, enables PCT to offer its clients a fully scalable platform, with real-time connectivity to the Faster Payments Direct Corporate Access, BACs, Direct Debit and BACs Credit services, for the delivery of next-generation digital bank accounts.
PCT and AccessPay had previously enabled this by delivering a 'conditional gateway' for Faster Payments access in 2014. The renewed partnership now enables this existing proposition to be developed into a full multi-tenanted solution, allowing new accounts to be established and connected within hours.
The new gateway will utilize APIs to maximize business efficiencies and save significant time and money for prospective financial service providers. It will feature improved exception handling, strengthened AML control, and enhanced systems resilience.
CEO of AccessPay, Anish Kapoor notices that since 2012, AccessPay has sought to drive positive, innovative, and rapid change in the financial services industry to redefine modern banking practices. Working with a like-minded organization, and with detailed expertise, PCT has accelerated that process tenfold in the past 18 months. The Faster Payments Service is a fantastic initiative, and the more providers that can be connected to that service, the better. Our ability to embed the AccessPay platform into a compelling and scalable proposition from PCT is key to delivering success for our joint clients going forward.
Free Newsletter Sign-up