Capita Announces First Barclays Pingit 'Mobile Checkout' Customer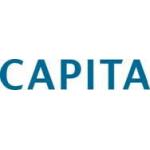 Capita Announces First Barclays Pingit 'Mobile Checkout' Customer
Capita's software services business today announces South Derbyshire District Council has become the first organisation to enable its customers to make online payments using Barclays Pingit 'Mobile Checkout'.
South Derbyshire District Council also becomes one of the first of Capita's customers to benefit from Pay360, Capita's new range of payment solutions. Pay360 makes it simple and easy for organisations of any size to take payments and works with all face-to-face, online and telephone payment channels.
Combining Pay360 with Barclays Pingit 'Mobile Checkout', South Derbyshire customers will benefit from a quicker payment experience as there is no need for customers to enter credit or debit card numbers or bank details.
When a customer of South Derbyshire District Council uses their smartphone or tablet to make an internet payment, Pay360 detects that the customer is using a smartphone and provides them with a choice of paying through traditional debit or credit card, or paying through Barclays Pingit.
South Derbyshire will benefit from:
· Offering their customers a more attractive mobile payment option which will support an increase in self-service payments;
· Lower costs as payments using Barclays Pingit 'Mobile Checkout' typically cost less than taking that same payment by debit card; and
· Improved cash flow as payments are immediate with no delays in reaching a customer's bank account.
Kevin Stackhouse, Director of finance and corporate services, South Derbyshire District Council, said: "We are committed to making it easier, quicker and more convenient for ever increasing number of customers choosing to visit our website using their smartphones and tablets, which is why we have chosen Barclays Pingit.
"People can make payments via their smartphone or tablet, without the need for re-entering their card details, so it is far simpler and means our customers can pay whenever and wherever they choose. This is just one way that the Council is working to make life better for its residents."
Andrew Davies, head of business and innovation at Capita's payments business, said: "After first integrating Barclays Pingit into our range of payment solutions last year, Capita Pay360 is delighted to have become the first payment service provider to take internet payments using Barclays Pingit. This reinforces our position as a leading and innovative supplier of payment solutions.
"In becoming our first customer, South Derbyshire District Council has made sure it is at the forefront of this technology, offering customers a wide range of payment options. We look forward to bringing this service to even more Capita customers in coming months."
Barclays Pingit launched in February 2012 and has been downloaded over 4m times, with over £1.2 billion of payments being processed through the platform since launch. Users do not have to bank with Barclays and it is free to download and use the app.
Free Newsletter Sign-up