CA Introduces Suite of Products for PSD2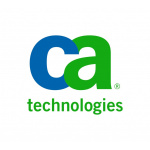 CA Introduces Suite of Products for PSD2
CA Technologies today announced Payment Services Directive 2 Solution by CA to help banks, payment service providers (PSPs) and third-party providers (TPPs) to modernize their application architectures, accelerate open banking and streamline digital payments innovation to address PSD2 requirements.
Pre-configured use cases leveraging CA API management and security integrations, plus PSD2-specific guidance help organizations streamline development and quickly deliver modern, safe and convenient transaction experiences that address PSD2 regulations.

PSD2 is legislated by the European Union and provides a legal framework for digital payments made in Europe. The aim is to increase innovation and transparency across the European payments market, while enhancing the security of Internet payments and account access.

"PSD2 represents a digital payments revolution, putting the consumer at the center of every transaction. It calls on financial services providers of all types to innovate new, secure and more convenient ways of delivering transaction services," says Ian Clark, senior director, Solutions, CA Technologies. "PSD2 Solution by CA breaks down the barriers to that innovation by giving customers a head start with specific PSD2 guidance on policies and rules, plus API and use case documentation. It is a one-stop solution to help organisations prepare for the 2018 PSD2 deadline."

The PSD2 Solution includes use cases that can address enrolling TPPs; consumers consenting access to their accounts; and strong customer authentication and context-based risk evaluation, which underpins the real-time validation of users.

In addition, the PSD2 Solution's architecture allows organizations to add layers of functionality for new, innovative use cases, such as strong authentication, performance monitoring and DevOps capabilities. The platform also can be expanded to help organizations satisfy upcoming Open Banking API or FAPI (Financial API) requirements.

CA also has created a "sandbox" or demonstration environment where organizations can test and explore the PSD2 Solution with a CA representative or by themselves.

The CA products that comprise the Solution include:

• CA API Management Gateway - Manages, orchestrates and secures interactions between all parties;
• CA API Developer Portal - Exposes API structure, format, valid use and documentation to TPP developers;
• CA Live API Creator - Supports adoption of an API-based approach and integration of legacy systems and applications;
• CA Mobile API Gateway - Provides a central point for controlling enterprise policies that secure and manage information assets exposed via mobile-friendly APIs;
• CA Advanced Authentication - Enables SCA, one-time passwords, risk score, risk authentication, detection of patterns for user behavior, etc.;
• CA Directory - High performing repository for managing TPP data, credentials and user data big loads that helps to comply with other regulations such as GDPR. Offers ability to partition the directory tree across multiple servers, which helps the organisation understand where personal data is physically stored.
Free Newsletter Sign-up