Bottomline Technologies reports first quarter results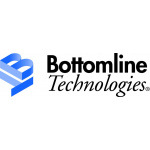 Bottomline Technologies reports first quarter results
Bottomline Technologies (NASDAQ: EPAY), a leading provider of cloud-based payment, invoice and digital banking solutions, reported financial results for the first quarter ended September 30, 2014.
Revenues for the first quarter were $81.3 million, an increase of $14.1 million, or 21%, from the first quarter of last year. Subscription and transaction revenues, which are primarily related to the company's cloud platforms, increased 30% from the first quarter of last year to $40.9 million.
Gross margin for the first quarter was $47.0 million, an increase of $9.2 million from the first quarter of last year. Net loss for the first quarter was $3.3 million, representing a net loss per share of $0.09.
Core net income for the first quarter was $13.9 million. Core net income excludes acquisition and integration-related expenses (including amortization of intangible assets) of $7.6 million, equity-based compensation of $6.3 million, restructuring expenses of $0.3 million and non-cash interest expense of $3.0 million associated with our convertible notes. Core earnings per share was $0.37.
"We had a strong start to the fiscal year, highlighted by 30% growth in subscription and transaction revenue" said Rob Eberle, President and CEO of Bottomline Technologies. "We are successfully developing and delivering innovative cloud-based solutions which extend our competitive advantage, represent new revenue streams and will drive future growth and enterprise value. We see significant growth opportunities in the markets we serve and are focused on capitalizing on those opportunities".
First Quarter Customer Highlights
Signed a new bank channel partner and were selected by thirteen institutions to provide Paymode-X, Bottomline's leading cloud-based payments automation platform.
Chosen by eight leading organizations, including Comp Options Insurance Company and Topa Insurance Company, to provide Bottomline's cloud-based legal spend management solutions to automate, manage and control their legal spend.
Signed nine new deals to provide banks with online account origination technology, enabling the banks to improve their digital presence and increase customer acquisition through digital channels.
Leading institutions, such as Sutter Physician Services, Kosmos Energy Ltd. and
AllianceBernstein L.P., chose Bottomline's payment automation solutions to extend their payments capabilities and improve efficiencies.
Companies such as Manulife Financial Corporation and John Hancock Life Insurance Co. (USA) selected Bottomline's Financial Messaging solution to improve operating efficiencies and optimize the effectiveness of their financial transactions by utilizing the SWIFT global network.
First Quarter Strategic Corporate Highlights
Named to the 2014 Microsoft Dynamics President's Club. The Microsoft Dynamics President's Club honors high-performing Microsoft Dynamics partners with commitments to customers that are reflected in their business success and growth. This prestigious group represents the top 5 percent of Microsoft Dynamics partners worldwide.
Selected for the "Global Success" and "Global Payments Flexibility" awards by Aite Group in its 2014 Evaluation of Leading U.S. Cash Management Providers. Aite Group selected Bottomline for the "Global Success" award because Bottomline has the highest number of cash management deployments outside the U.S. and for the "Global Payments Flexibility" award in recognition of innovation displayed with their payments frameworks and ability to launch new payments quickly.
Free Newsletter Sign-up