BMO Financial Group Announces an Upgrade of ATM Systems in Canada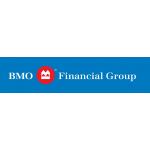 BMO Financial Group Announces an Upgrade of ATM Systems in Canada
Payments
,
ATMs
,
Infrastructure
BMO Financial Group has announced an upgrade program of 2,200 full-service ATMs across Canada.
Beginning with a national launch in January, and continuing over the coming months, the upgraded ATMs will provide customers with:

Intelligent touch screens;
The ability to make multi-deposit transactions;
Envelope-free deposits;
An instant on-screen view of scanned cheques and cash (bank notes) and print copy on transaction receipts; and
The ability to set preferences including language and fast cash withdrawal amount.

"We're pleased to introduce more digital options for customers with new and improved BMO ATMs," said Steve Nowaczyk, Head of North American ATM Channel, BMO Financial Group. "These ATMs will make everyday banking transactions easier and more convenient and will continue to offer industry-leading accessibility and security features to our customers."
Free Newsletter Sign-up