BlackBerry To Partner With PayPal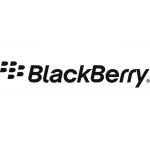 BlackBerry To Partner With PayPal
BlackBerry has teamed up with PayPal for a trial that lets BBM users in Canada send and receive money through the messaging service.
Once they have connected their PayPal account, BBM users can send money to friends and family within a chat by hitting a PayPal icon and entering the amount.
Explaining the service, Matt Gromada, director, consumer product marketing, PayPal, says: "Whether you're paying a roommate back for rent or splitting dinner with friends, buying a group gift or sending your kid some spending money, sending money with PayPal through BBM is easy because it's where your conversation is already happening.

"People don't have to leave BBM to send a photo or file. So, why should they have to with money? - Pay and get paid in the moment, right in your BBM conversations, using your mobile device."
The external beta is available for some BlackBerry, iOS and Android BBM users in Canada, and will roll out to other regions around the globe in the coming weeks.
Free Newsletter Sign-up