BankservAfrica and McKinsey leads National Payments System Workshop at SWIFT ARC 2017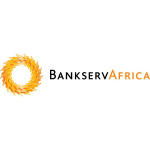 BankservAfrica and McKinsey leads National Payments System Workshop at SWIFT ARC 2017
In a first for Africa, BankservAfrica partnered with McKinsey & Company to host a National Payment Systems workshop at this year's SWIFT African Regional Conference 2017 (#ARC2017) in Abidjan on 18 May 2017.
The workshop brings together African financial institutions and central banks looking to modernise an existing, or implement a new, national payment infrastructure in order to streamline and facilitate national payments to support the economy.
The workshop provides insights into leading best practices deployed by BankservAfrica in Africa, as well as learnings the company has gleaned from running a successful national payments system for the South African banking industry.
"Payments infrastructure is the plumbing of every national economy, which makes it so important for regulators and financial institutions to get it right," says Chris Hamilton, CEO BankservAfrica.
"Africa is facing a 'leap-frog' moment. As our economies develop we have the opportunity to roll out new modern systems that bring together all of the best practices from global leaders without the legacy issues. BankservAfrica and McKinsey believe we can learn from each other to achieve this."
The workshop explores the role of a well-designed payments infrastructure in fast-tracking economic development and financial inclusion on the continent. The interactive session will explore industry trends such as mobile payments, the surge in online payments and digital infrastructure in financial systems.
According to both parties the challenges in Africa are unique. In some regions more than 95% of payments are still in cash against global best practice of 30-40%. Mobile money is a major factor to consider in some regions, while in others it has struggled for traction.
"One of the biggest challenges facing African Central Banks considering a National Payments System is that there are almost too many things that need to be done. There is a need to prioritise what is most important from an economic development perspective" adds Hamilton.
"It is common misconception that in payment systems, one size fits all. What works in Australia, for example, is not necessarily what Africa needs. We hope to use this workshop to facilitate discussion with our African peers, who share a perspective on developing African economies," Hamilton concludes.
The 2017 SWIFT ARC conference, hosted between 16-18 May, brings together more than 500 leading financial services executives from over 45 countries across Africa, including financial institutions, market infrastructures, international corporations and technology partners to do business and shape the future of Africa's financial industry.
For more information visit the SWIFT ARC 2017 website or connect with BankservAfrica on Twitter or LinkedIn.
To view video of Chris Hamilton, CEO at BankservAfrica click here.
Free Newsletter Sign-up