Banco Safra Launches in the U.S. with ACI Worldwide's Cloud-Enabled Payments Solutions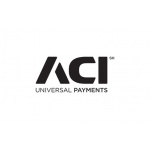 Banco Safra Launches in the U.S. with ACI Worldwide's Cloud-Enabled Payments Solutions
ACI Worldwide (NASDAQ: ACIW), a leading global provider of real-time electronic payment and banking solutions, today announced that Banco Safra, the world's largest privately-owned bank, will utilize ACI's UP Retail Payments solution and UP Framework deployed in the public cloud via Microsoft Azure. Banco Safra will benefit from ACI's cloud-enabled solutions and API connectivity as it expands its operations into the U.S. market with a new acquiring offering – SafraPay.
Banco Safra provides tailored banking solutions to both individual and business customers in Brazil and abroad – it is present in 24 countries and on three continents. Following its success with ACI in Brazil, Banco Safra sought to replicate the same success in the U.S. by launching SafraPay. By deploying ACI's solutions in the public cloud, SafraPay will not only benefit from speed-to-market, but also the ability to scale the solution as the business grows. With ACI's UP Retail Payments, SafraPay will be able to handle the volume of transactions and market complexities in North America.
"Our plans to expand into the U.S. market will depend heavily on our speed-to-market and ability to scale as our business grows," said Helio Sarfaty, CEO, SafraPay. "ACI's cloud-optimized solutions will help us meet these technical needs and lower our capital expenditure and their deep expertise will also help us navigate the U.S. market and its complexities."
The industry has begun to reap the benefits of public cloud platforms, including lower total cost of ownership (TCO), scalability, speed to market and continuous delivery pipeline, enhanced development tools, and the integration of platform services such as data analytics and artificial intelligence. Through the Microsoft Azure relationship, ACI on-premise customers benefit from enhanced security as well as a reduction in long-term capital expenditure, adopting a scalable model for cloud-based infrastructure. With ACI's public cloud capabilities, banks, intermediaries and other organizations committed to innovating and moving to the cloud will become more agile, deploying new payment services and ultimately achieving digital transformations more quickly.
"In the highly fragmented U.S. acquiring market, innovative and emerging fintechs like SafraPay require a simple, reliable solution that they can trust," said Mandy Killam, executive vice president and growth markets leader, ACI Worldwide. "With ACI's solutions and public cloud capabilities from Microsoft, SafraPay will have the flexibility to adapt to an evolving digital payments landscape and thrive amid the market disruption."
Free Newsletter Sign-up