AutoRek to showcase VanguARd cash allocation tool at Cforia European User Group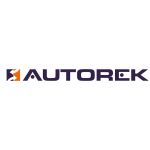 AutoRek to showcase VanguARd cash allocation tool at Cforia European User Group
Payments
,
Infrastructure
AutoRek are thrilled to announce we will present the new version of VanguARd, our automated cash allocation tool, at the Cforia European User Group on 18 July. The event takes place at the Brewery on Chiswell Street, Central London and all interested AutoRek users are invited to attend.
The user group will welcome attendees from all over Europe, as well as expert speakers from The Hackett Group, Atradius and AutoRek. Delegates can also look forward to the announcement of new Cforia product enhancements including cash application and credit modules, as well as business best practices.
Cforia and AutoRek signed a partnership agreement earlier this year, which saw the integration of Cforia's Autonomy software with VanguARd. These platforms come together to offer a complete solution for cash collections and allocation, with the combined functionality already generating high levels of interest in the financial services.
Chris Caparon, Cforia CEO said "Since opening our London office in 2017 our international customer base has risen to include clients in 117 countries, alongside a growing number of Fortune 2000 companies. Our ongoing success comes from our ability to provide a set of financial tools which implement quickly and improve order-to-cash operational performance."
Chris added "With AutoReks' VanguARd cash allocation tool we have added new artificial intelligence, algorithms and optical character recognition, plus a more intelligent workflow and electronically signed documents. This will further expand our platform and ensure Cforia continues to succeed in delivering greater value to our clients, who benefit from performance improvements such as automated client touches, a reduction in Days Beyond terms, elimination of unearned discounts and a reduction in dispute resolution cycle times. These all come alongside an increased command and control of global working capital."
Free Newsletter Sign-up