AOC Solutions Unveils Transact Global for Virtual Payment Processing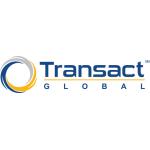 AOC Solutions Unveils Transact Global for Virtual Payment Processing
Payments
,
e-Payments
,
Cryptocurrencies
,
Banking
AOC Solutions®, a provider of commercial payments technology, is launching Transact GlobalSM, a processing platform dedicated exclusively to virtual payments. Purpose-built to solve the toughest payment needs in the B2B card payments marketplace, specifically those of multinational middle- and large-market entities, Transact Global has a cloud-based infrastructure that allows for maximum innovation, integration and efficiency. With this technology, AOC Solutions is poised to solve complex payment needs within the B2B electronic payment industry, both domestically and globally.
"Transact Global is designed to meet a growing market need for more efficient, more effective and less costly methods for virtual payment processing," said Tre Cage, chief operating officer at AOC Solutions. "Issuing banks that adopt this technology will gain a significant financial and product edge over other processing platforms currently available in the marketplace."
Available to financial institutions and their buying organizations, Transact Global provides increased control, reduced risk and more frequent processing. Transact Global also provides benefits to issuers, including a reduced cost per transaction.
Free Newsletter Sign-up