allpago integrates with Zuora Inc.'s subscription management platform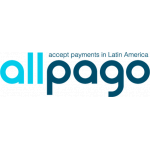 allpago integrates with Zuora Inc.'s subscription management platform
allpago, the leading payment service provider in Latin America, will announce today at the Money 20/20 Conference in Copenhagen that its state-of-the-art payment gateway has been integrated into Zuora Inc.'s subscription management platform.
allpago provides all relevant local payment methods alongside industry leading levels of security and integrated risk management systems to help merchants improve conversion rates, boost revenues and run compliant e-commerce operations in Latin America.
This partnership enables all Zuora clients to immediately accept card payments made in local currencies as well as a wide range of popular alternative payment methods in Argentina, Brazil, Colombia and Mexico, without further integration or IT development work. These payment methods account for 70 percent of e-commerce transactions made in Latin America.
allpago currently covers more than 80 percent of the e-commerce market in Latin America. It will expand its coverage to more than 90 percent of the region by moving into Chile, Peru and Ecuador over the next 12 months.
Philipp Bock, founder & CEO of allpago, comments: "The payments landscape in Latin America is complex. Less than a third of shoppers have cards that can process foreign currencies, leading to high decline rates on cross-border transactions. By integrating with allpago, Zuora's merchants can now offer all relevant local payment methods through their existing infrastructure and potentially more than treble the volume of customers they can sell to in Latin America."
John Phillips, general manager of EMEA, at Zuora, Inc., comments: "Customers have changed and are looking for new ways to engage with businesses around the world. The addition of allpago as a payment provider on our platform will give digital merchants in Latin America the freedom to offer their subscribers the flexibility they are asking for. Through allpago's payment gateway and their local teams, our customers can offer the best buying experience for their Latin American subscribers and do business with tens of millions of online shoppers in the region"
Free Newsletter Sign-up