Alliance Data Provides Co-Brand Credit Card Services for Forever 21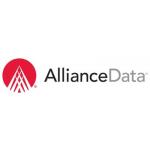 Alliance Data Provides Co-Brand Credit Card Services for Forever 21
Payments
,
Infrastructure
Alliance Data Systems Corporation announced its Columbus, Ohio-based card services business (www.knowmoresellmore.com), a premier provider of branded private label, co-brand and business credit programs, has signed a new long-term agreement to provide private label and co-brand credit card services for Los Angeles-based Forever 21 (www.forever21.com). One of the world's fastest-growing retailers, Forever 21 operates more than 760 stores worldwide, offering the latest fashion trends for apparel and accessories to women, men and kids at a great value.
"At Forever 21, we focus on making trendsetting apparel accessible to fashion lovers of all ages, sizes and styles, and now we're excited to offer them more perks and rewards through our new partnership with Alliance Data," said Alex Ok, president of Forever 21. "As we continue the rapid pace of our growth, we're confident this new credit and loyalty program will be a key driver of incremental and top-line sales, as well as further strengthening the relationship with our customers."
Alliance Data will leverage insights derived from its deep analytics capabilities and proven expertise in driving loyalty through customer engagement to develop a tailored credit program for Forever 21. Through the rewards generated by the private label and co-brand credit cards, as well as customer-friendly exchanges and exclusive offers, Forever 21's loyal fashion-conscious shoppers will enjoy the benefits of a value proposition designed exclusively for the way they shop.
From a quick and easy application journey, a hallmark of Alliance Data's acquisition capabilities, to expanding customer-relevant channels to include mobile and digital, Forever 21 will connect with its young, stylish customer demographic wherever and whenever they are ready to engage with the brand. Leveraging its digital and traditional marketing tools, Alliance Data will also help Forever 21 deepen its relationships with cardmembers by delivering relevant messages through their preferred device and channel in moments that matter to them.
"Forever 21 is experiencing tremendous growth thanks to a successful formula of offering on-trend merchandise at a great value. We are excited to partner with this high-energy, distinct fashion brand which is solidly positioned as the 'fast fashion' category leader," said Melisa Miller, president of Alliance Data'scard services business. "We will draw on our retail heritage and leverage our extensive experience in the retail apparel category to engage Forever 21shoppers in new ways. Working collaboratively, we will drive greater brand loyalty and increase sales through a credit program that extends the reach of the brand and offers the features and benefits that appeal to its fashion-forward customers."
Free Newsletter Sign-up