ACH Alert Offers Insight on How Electronic Payments Can Provide Consumer's an Enhanced Banking Experience in Latest White Paper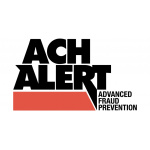 ACH Alert Offers Insight on How Electronic Payments Can Provide Consumer's an Enhanced Banking Experience in Latest White Paper
ACH Alert, an award-winning provider of electronic payments fraud prevention technology for financial institutions of all sizes, today released its latest white paper, "Providing a Pleasant Banking Experience with Electronic Payments." This white paper outlines how advances in electronic payments can give consumers more convenience and control, while positioning financial institutions to increase revenue, prevent fraud and reduce costs.
In effort to limit risk, potential fraud and the expense of dealing with problematic transactions, financial institutions apply certain stipulations with retail clients initiating online wire transfers or disputing ACH transactions. This could include requiring the consumer to physically enter the branch to initiate a wire transfer. Additionally, consumers are still subject to the inconvenience, hassle and delays associated with reporting disputes and receiving refunds. Between the cumbersome nature of the initiation and dispute process, consumers may lose confidence in electronic payments, negatively impacting their banking experience and leaving financial institutions at risk of losing account holders.
ACH Alert's white paper reveals how financial institutions can leverage actionable online banking solutions to create a better banking experience for clients, ultimately increasing their satisfaction and loyalty to the institution. With the right solution in place, financial institutions can also generate more revenue while reducing costs and minimizing online banking fraud. ACH Alert shares how automated ACH transaction dispute and wire transfer verification solutions can benefit both institutions and consumers alike. By giving consumers a more pleasant banking experience, financial institutions can not only retain accountholders, but also attract new ones, enhancing their earnings.
"The value of providing a more positive client experience is an intangible benefit that is difficult for financial institutions to measure," said Deborah Peace, chief executive officer of ACH Alert. "Modern technology solutions combined with the prevalence of digital devices has given financial institutions an opportunity to deliver a frictionless client experience without compromising on security. With automated wire verification and ACH dispute solutions, financial institutions can give consumers more convenience, control and confidence when making electronic payments, resulting in a more satisfying banking
experience overall."
Free Newsletter Sign-up