Accenture to Power Industry-Wide Modernization Program of Payments Canada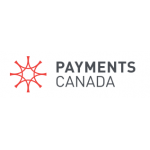 Accenture to Power Industry-Wide Modernization Program of Payments Canada
Payments Canada has selected global consulting firm Accenture (NYSE: ACN) to help it lead Modernization — the multi-year initiative to transform the systems and rules essential to Canada's payments ecosystem.
Due to the scope of the program and the number of participants involved, Payments Canada sought to team with a company that could provide in-depth payments expertise, along with change-management and program-management services to help manage the initiative.
"The payments Modernization program for Canada is multifaceted, requiring a high level of engagement from players across the industry," said Jan Pilbauer, executive director of Modernization and CIO at Payments Canada. "We knew we needed a strong consulting partner to support this. Together, Payments Canada and Accenture will help lead the industry through change to reach our end goal: creating fast, flexible and simple ways for Canadians to pay."
In December, Payments Canada released far-reaching plans to change the infrastructure and rules that underpin financial transactions in Canada. These changes include imminent enhancements to existing systems to speed up transactions, as well as longer-term improvements such as the implementation of a faster payments capability, a new core clearing and settlement system, and the introduction of the global messaging standard ISO 20022, which will facilitate the transition from paper-based invoicing and cheques to digital processing for these functions. Accenture will be directly engaged in all of this work over the next three to four years while helping to establish an industry project management office that will support financial institution participants throughout the transition.
"We look forward to coming together as one team," said Robert Vokes, managing director of Accenture's Financial Services practice in Canada. "Accenture has been supporting payments modernization initiatives around the world for more than a decade, and we are thrilled to provide consulting services on Payments Canada's innovative venture."
Gerry Gaetz, president & CEO at Payments Canada, said, "This is important work that will put Canada on the leading edge of payments, and a strong, dynamic and global team is key to our success. Together, we will work with financial institutions and key stakeholders to transform the payments system for the benefit of all Canadians."
Payments Canada released the Industry Roadmap & High-Level Plan for the Canadian payments ecosystem in December 2016. These plans were the result of extensive work with financial institutions and stakeholders to address the needs identified in Payments Canada's Vision for the Payments Ecosystem. For more information on payments modernization in Canada, visit payments.ca/modernization
Free Newsletter Sign-up