7-Eleven Stores Opt for PAX Payment Terminals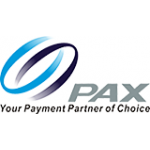 7-Eleven Stores Opt for PAX Payment Terminals
PAX Technology, a global leader in the provision of secure electronic payment terminal solutions, has joined hands with the Thai Smart Card Company to deploy secure contactless enabled payment solutions systems in 7-Eleven stores across Thailand.
7-Eleven is an international chain of convenience stores that operates, franchises and licenses circa 56,600 stores in 18 countries worldwide. 7-Eleven stores in Thailand will be deploying PAX terminals and secure software that support NFC contactless payment, credit, debit and gift card transactions.
Mr. Eric, Regional Sales Director at PAX, said: "Thailand is due to upgrade most of its install base of payment terminals to be NFC contactless enabled and comply with the newest PCI certification standards as mandated by the international card schemes".
Mr. Chalermchai Chatchaiganan, Chief Commercial Officer and Chief Operations Officer at Thai Smart Card Company, said: "PAX is the leading terminal supplier in terms of its innovative product roadmap. Combined with our ability to execute locally in Thailand, we are delighted to set the course with this success at 7-Eleven."
Free Newsletter Sign-up