123ContactForm Now Supports Square Payments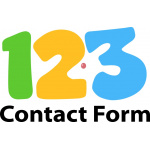 123ContactForm Now Supports Square Payments
123ContactForm, which has helped more than a million users worldwide build online forms and surveys, announced today that it now supports Square payments. Square, a leading payment gateway that also enables merchants to accept payments with a physical device for swiping credit cards, handles millions of transactions across Australia, Canada, Japan, the United Kingdom and the United States. The new integration with Square has long been a leading request from 123ContactForm customers and will help them accept orders and process payments fast, no matter what industry they're in.
As more and more businesses sell goods and services online, they need rapid, reliable and secure ways to accept payments. With Square, 123ContactForm adds yet another option to the long list of leading payment methods it supports such as PayPal, Authorize.Net, Sage Pay, Stripe, Braintree and FreshBooks. The options available with these payment methods include everything that business owners need to sell online, from recurring billing to custom payment summaries, all fully secure and available in multiple currencies.
Anyone in Australia, Canada, Japan, the United Kingdom and the United States can start accepting Square payments today using 123ContactForm. To enable the integration, 123ContactForm customers can simply go to the Payments section of their 123ContactForm account and look for the Square integration under the Payment Processors tab. From there, they can click a button to add their Square login details, choose where payments should be sent and save settings to start accepting payments through Square.
"Our customers have been requesting support for Square payments for some time, and we're proud to be able to deliver that option to them today. By supporting more payment options, we help more businesses in more industries make the shift to selling online and enter the digital economy," said Florin Cornianu, CEO of 123ContactForm.
A million users around the world count on 123ContactForm to build forms, accept orders, conduct surveys, manage events and store information securely. 123ContactForm is HIPAA compliant, highly secure and able to connect with multiple payment gateways and third-party applications to process form inputs and send information to the right place.
Free Newsletter Sign-up