Yolt Technology Services joins advisory group for NextGen PSD2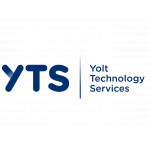 Yolt Technology Services joins advisory group for NextGen PSD2
Leading open banking provider Yolt Technology Services (YTS), has announced it has joined the Berlin Group's advisory panel for NextGenPSD2. The advisory panel, which is part of the NextGenPSD2 Taskforce, is aimed at helping to shape the development and future adoption of PSD2 compliance in Europe.
The advisory panel represents the market demand-side and includes an extensive list of open banking providers and third-party providers (TPPs) from across Europe that are consulting on the strategic, business and technical topics related to the use and evolution of the NextGenPSD2 standards. By offering their views on NextGenPSD2 activities and future specification, the advisory group help to foster adoption of NextGenPSD2, remove potential barriers and promote pan-European engagement and collaboration.
YTS provides the technology behind Yolt, the smart money app and the first third-party provider (TPP) to secure API connections with all nine major UK banks and continues to be a trailblazer in the consumer Open Banking space. Yolt enables its users to aggregate their bank accounts into a single, easy to view location and gain insights on their spending and saving habits.
Leon Muis, Chief Business Officer, Yolt Technology Services, comments:
"The Berlin Group's NextGenPSD2 initiative is pivotal to the development and implementation of Open Banking in Europe and we're delighted to confirm our place on the Advisory Group where we can share our learnings, vast insights and experience to help mould future legislation."
Free Newsletter Sign-up