TrueLayer and Freetrade Collaborate to Deliver Seamless Investing Experience Using Open Banking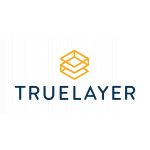 TrueLayer and Freetrade Collaborate to Deliver Seamless Investing Experience Using Open Banking
TrueLayer, the leading technology company building financial infrastructure that's open to any business, anywhere in the world, today announced its collaboration with Freetrade, offering new capabilities to its more than 200,000 customers.
Freetrade is an award-winning, commission-free investing app, with a mission to get everyone investing. In line with its goal to create an easy-to-use app, Freetrade has implemented TrueLayer's Open Banking Data and Payment APIs.
Using TrueLayer's platform, Freetrade customers can easily connect their primary bank account to the Freetrade app, offering quick and secure funding using Payments Initiation. This dramatically improved process allows Freetrade customers to fund their account with confidence and make timely investment decisions.
Francesco Simoneschi, CEO and co-Founder of TrueLayer, commented: "We're delighted to work with an innovator like Freetrade, supporting it to continually improve its investment platform. At TrueLayer we believe money should be able to move fast and securely and streamlining the payments process makes a tangible difference to consumers. Freetrade's customers now benefit from faster, highly secure transfers using Payments Initiation. That gives them real peace of mind that they can fund their selected account, make agile investment decisions and proactively build their portfolio."
Adam Dodds, CEO of Freetrade, added: "Open banking integration is an essential step on our mission to get everyone investing, allowing customers to add funds seamlessly and with confidence. Partnering with TrueLayer, we're pleased to be able to offer our customers a dramatically improved account funding experience. TrueLayer's innovative technology is enabling us to introduce and optimise a seamless funding experience that will further help our customers meet their financial goals."
Free Newsletter Sign-up