Open Banking growth spurs BIAN's global memberships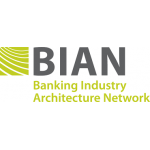 Open Banking growth spurs BIAN's global memberships
Independent not-for-profit standards association, The Banking Industry Architecture Network (BIAN), today officially welcomes a host of new members to its organisation. This includes a range of banks, consultancies and technology businesses such as, U.S. Bank, Banco de Credito del Peru, Bank Leumi, SPD Bank, UOB, CC&C Solutions, Knowis AG, Deloitte Consulting, SunTec Business Solutions, Technisys, Wipro and ServiceNow.
The growth in global memberships can be largely attributed to increasing recognition of the important role of standards in Open Banking practices across the world. Beginning in 2018 as an initiative to modernise banking practices in the United Kingdom, Open Banking has led to the beginning of a revolution, not only in the region but around the globe. It has sparked the development of innovative banking services – deployed via easy-to-integrate APIs – designed to be more relevant for today's digital-centric customers.
Financial businesses all over the world are now increasingly aware of the impact of Open Banking. Especially when it comes to how much easier integrating API-based microservices can be, over having to embark on costly and time-consuming modernisation projects. As such, the industry is now looking to expert groups such as BIAN to help them provide a jumpstart to offer modern services in the quickest, safest and most cost-effective way possible.
Commenting on BIANs membership, Hans Tesselaar, Executive Director at BIAN, said: "Open Banking has become a globally recognised phenomenon these past two years. It has even changed our focus as an organisation – from being entirely dedicated to building bullet-proof global banking standards, to being a leading developer of high-quality API microservices that banks and other financial institutions can use. I am incredibly proud of our evolution and the strength of our growing membership who have contributed to the success of our initiative since the very beginning".
Talking of their reasons for joining BIAN, Vice Chair Jeff von Gillern, technology and operations at U.S. Bank, said: "In the last 10 years, we have seen the banking industry change dramatically. The pace of change will only increase, and we will continue to adapt to ensure success long-term. Collaborating across industries to innovate and meet changing consumer behaviors and expectations is key. We're stronger together than we are separately, and we're proud to be working with BIAN and its members to strengthen our efforts."
David Kariv, Head of Open Banking, CTO office at Bank Leumi, said: "Standardisation is an obstacle that continues to cause problems for many banks across the globe, especially as many of us look to move to microservice driven architecture. BIAN, however, is one of the industry's best kept secrets when it comes to overcoming issues with standardisation. We look forward to working with BIAN to build out these standards which will no doubt have a significant impact on the future of the industry."
Rakinder Sembhi, Principal at Deloitte Consulting LLP, said: "The work that BIAN has done over the last several years, is testament to the fact that the future of the banking sector rests upon the need for collaboration across banks and the banking ecosystem. As the sector continues to change at a rapid speed, we must work together to ensure we are able to provide technology enabled capabilities that are built for the future. We're proud to join BIAN and are looking forward to making a meaningful contribution to the network."
Free Newsletter Sign-up