Q2 to Acquire Cloud Lending Solutions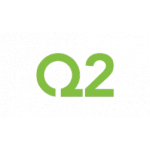 Q2 to Acquire Cloud Lending Solutions
Q2 Holdings, Inc. (NYSE:QTWO), a leading provider of secure, experience-driven digital banking solutions for community-focused financial institutions, has announced an agreement to acquire San Mateo, California-based Cloud Lending, Inc., a privately-held SaaS company that provides an integrated end-to-end lending and leasing platform.
Through their platform, Cloud Lending helps lenders close more loans, generate more revenue and provide a better experience to borrowers throughout the loan process.

"By acquiring Cloud Lending, we will be able to help our community and regional financial institutions more effectively manage and grow their lending portfolios—their fundamental income-generating activity," said Matt Flake, CEO of Q2. "There's a substantial market opportunity for digital lending, and the addition of Cloud Lending's talented team and next-generation technology solutions will help Q2 expand our footprint in existing markets, as well as enter new ones."

As a part of Q2 Holdings, Inc., Cloud Lending will benefit from the scale, infrastructure and resources of its larger parent company.

"The inspiration for Cloud Lending came from our first-hand experience with the impact credit can make in the life of an individual or business," said Snehal Fulzele, CEO of Cloud Lending, Inc. "This partnership means more lenders will provide greater access to credit for more people and businesses across the globe. Cloud Lending's team members are excited to partner with Q2 and to continue delivering on our proven track record of innovation in digital lending and leasing."

The transaction has been approved by the boards of directors of both Q2 and Cloud Lending. Consummation of the proposed transaction is subject to customary closing conditions. The closing of the transaction is expected to occur in the fourth quarter 2018.
Free Newsletter Sign-up