Kenya's Largest Private Bank Launches First Digital Banking Service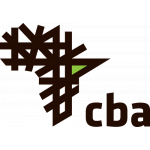 Kenya's Largest Private Bank Launches First Digital Banking Service
Commercial Bank of Africa Limited ("CBA"), Kenya's largest privately owned Bank, has recently launched the region's first Digital Banking Service, CBA Loop, which incorporates Personal Financial Management (PFM) solution, in collaboration with Strands. CBA, has presence across several countries in Eastern Africa including Tanzania, Uganda and Rwanda and has plans to expand its footprint to other suitable markets in Africa including Ivory Coast and Nigeria. This will mark the first end-to- end full digital banking proposition in Eastern Africa and has sparked the attention of The Economist and the IFC SME Finance Forum.
With innovation firmly at the top of their agenda as a means to grow exponentially in the coming years, CBA Loop currently incorporates PFM and is expected to include BFM (tailored to SMEs) solutions will go a long way to addressing the needs of an increasingly mobile country with the youngest population in the world. The young age of the general populace will place extra pressure on banks to be relevant and responsive, and more so in Africa, where entrepreneurial ventures are on the rise within this age group. CBA Loop targets millennials and tech-savvy customers and is marketed using the tagline 'UnbankYourself'.
African banking is extremely competitive, and the need to offer customers more than the traditional bank account is key to their success and in helping them to achieve a unique edge in the market. Some 50% of people in Africa do not have access to a branch of their bank, but a huge 80% have a mobile phone, making the move into Digital Banking Services a logical one that is more necessary than ever. As an emerging market and one of the fastest-growing continents, the need to understand how customers manage their money is ever greater; the focus is on getting it right now to face this imminent growth head on, with the right solutions for their customers. CBA forms part of the Sustainable Finance Initiative (SFI), whose goal is to integrate sustainability into core business, resulting in financial and social inclusion for the underbanked in Africa.
This digital banking experience with integrated PFM solution provides insights that hitherto had not existed. The new CBA Loop Banking Service incorporates intuitive money management tools, enabling customers to track, plan and analyse their income against expenditure on a regular basis and providing financial education combined with a community widget that addresses the social aspect of banking in this region. "It will also make it easier for customers to plan for and finance their personal goals and other aspirations for a given period," said Eric Muriuki, CBA General Manager, New Business Ventures.
The African banking system and its specific circumstances, have driven the need for a non-traditional approach to data acquisition, allowing for all the nuances and particularities of the region, something that PFM and BFM are able to provide as part of their long-term strategy.
Strands as a long-term partner, not simply a solutions provider, affords banks like CBA, who have long been at the forefront of banking innovation in Africa, the tools to offer their customers a holistic banking service, a financial education and a more than valid reason to choose them over the competition.
Established in 1962, Commercial Bank of Africa Ltd (CBA) is the largest privately owned bank in East Africa with operations in Kenya Uganda and Tanzania. The bank target customers include Corporates, Institutions, SME's and the quality end of the Personal Banking market, offering a wide variety of conventional and digital banking products that are both tailored to local needs and inspired by global innovation. With its unprecedented mobile savings and loans service, the bank also serves 26 million mobile savings & loans customers, in East Africa, in partnership with mobile money operators.
Strands is the FinTech partner for banks. With the mission of delivering the very best in digital money management software (PFM, BFM), Strands leverages more than 10 years' expertise in Big Data and machine learning. Today, Strands powers FinTech innovation in over 450 banks and serves more than100 million banking customers worldwide.
Free Newsletter Sign-up