ebankIT to showcase its innovative digital banking solution at Finovate Europe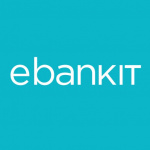 ebankIT to showcase its innovative digital banking solution at Finovate Europe
Online Banking
,
IT Innovations
Portuguese fintech ebankIT will be live on the main stage at Finovate Europe, one of the world's most prestigious events dedicated to financial technology, to showcase in less than 7 minutes and without using videos or slides, how banks and credit unions can significantly accelerate their omnichannel digital transformation process.
Before a crowd of over 500 representatives of the world's most renowned financial institutions, ebankIT's challenge lies on demonstrating how their digital banking platform can launch a Bank in under 7 minutes, with special focus on Mobile Banking.
"We can "connect" the core banking system to our platform in a short timeframe, because our integration layer is capable of adapting to the different core systems of different banks, thanks to the agile, flexible and highly customizable development architecture" says Renato Oliveira, ebankIT's CEO, highlighting the recent implementation of a multilingual platform of internet banking in only three months, with Hypothekarbank Lenzburg (HBL) in Switzerland.
The CEO ensures that "by delivering cutting edge solutions to clients within the financial industry in over 20 countries, ebankIT has become one of the world leaders in the development of digital banking platforms. We continuously invest in research & development, with the end goal of innovating inside and outside of the financial sector, to supply the most current solutions on the market".
Labelled as the largest financial technology event in the world, Finovate is split into six different yearly editions, taking place in New York, London, Silicon Valley, Hong Kong, Dubai and Cape Town. Each edition aims to challenge fintechs from all over the world to showcase their latest innovations through Live Demos on stage, performed in under 7 minutes.
With the goal of establishing a strong presence in international markets, ebankIT exhibited at the end of January, at Paris Fintech Forum, an international forum that took place on the Palais Brongniart and accounted more than 220 CEOs from fintechs and banks.
Founded in Porto in 2014, with offices in London and New York, ebankIT has already successfully implemented digital transformation omnichannel solutions in financial institutions from Canada, Romania, Switzerland, Kuwait and South Africa, providing Internet Banking, Mobile Banking, Back-office, Front-office and Contact Center capabilities.
Free Newsletter Sign-up