TransferGo Strengthens Leadership Team and Launches in New Markets Following Record Year for Growth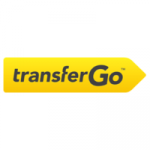 TransferGo Strengthens Leadership Team and Launches in New Markets Following Record Year for Growth
TransferGo, one of the world's fastest growing money transfer companies, has today announced that it has now completed over five million transactions, with its user base continuing to grow in the thousands each day. To support this rapid growth, the remittance company has made four senior hires from some of the biggest names in the technology and financial services sector like PayPal and Santander and launched its service in four new markets making it available in over 50 countries.
Some of those new markets include payment corridors to Bangladesh, Sri Lanka, Nepal and Indonesia – countries that are seeing huge increase in the volume of remittances as expatriates look to find the most cost effective and efficient ways to send money to friends and family. This launch into new markets follows TransferGo's successful entry into the Indian market, where it has seen a 180% increase in money flow over the last 12 months.
Daumantas Dvilinskas, CEO and Co-Founder, TransferGo commented: "As we continue to grow rapidly and expand our offering into new markets, we needed to ensure we had the right personnel on board to enable us to keep providing one of the best remittance services available. We're delighted to welcome Scott, Simon, Anna and Gareth to our team at this exciting time."
TransferGo's new senior hires include:
Scott Chow, Chief Product Officer – Scott joins TransferGo from Santander's Asto, a fintech which develops financial tools for SMEs and freelancers - where he was CPO. Prior to this he held the same position at Starling Bank.
Simon Moran, Chief Commercial Officer – Simon was previously CCO at Yoyo, the UK's largest & fastest growing multi-retailer mobile loyalty & payments platform. Prior to Yoyo he spent over eight years as a member of PayPal's UK senior leadership team.
Anna Roe, Chief People Officer – Anna was Global Head of People at Airbnb management experts, Airsorted, before joining TransferGo. Prior to this she was Global Recruitment Lead (engineering) for Transferwise.
Gareth Knight, Chief Growth Officer – Gareth's previous roles include CMO of B2B SaaS business Mettrr, and CMO of the UK's largest gym marketplace, PayAsUgym.
TransferGo is favored by migrants working in the UK who send money home to their families but don't want to deal with the bureaucracy and fees imposed by banks for processing payments in other countries and currencies.
Based in London, UK, TransferGo is the quickest, most reliable remittance company in Europe, rated 'excellent' on Trustpilot (4.8) and with a NPS score of 75, it has built a much-loved brand based on transparency, trust and user experience. Last year the company announced a fee-free offer – the first completely free international money transfer service.
Free Newsletter Sign-up