PayPal launches Xoom in Canada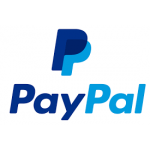 PayPal launches Xoom in Canada
Today, PayPal launched Xoom, its international money transfer service in Canada.
Canadians can now use Xoom to send money, pay bills or reload phones fast to more than 130 countries internationally at competitive rates. Xoom's increased presence in North America is a significant milestone and serves as another example of PayPal's efforts to make the management and movement of money more accessible, secure, convenient and affordable. With this launch, PayPal and Xoom are helping improve the financial health of Canadians and millions of people worldwide.

The global remittance market is an estimated $600 billion industry with Canadians remitting nearly $24 billion annually[1]. Canada is one of the world's most diverse countries and is home to nearly 7.5 million foreign-born people from more than 200 places of birth[2]. Introducing Xoom will benefit more than one in five people living in Canada - many of whom support family members overseas for things like medical bills, education, utility bills, and other financial needs.

Historically, the cost of securely and efficiently managing and moving money across borders has been high, but advances in digital technology—in particular mobile—are enabling a significant reduction in remittances costs. Sending money overseas through a digital service like Xoom costs nearly half (3.93%) of the amount sent compared to the average cost of traditional remittances services (7.45%)[3].

"The traditional methods of sending money abroad are slow, expensive and stressful for both the sender and the receiver. Senders are often faced with worry about when, or if, their money will reach their loved ones," said Julian King, Xoom's Vice President and General Manager. "As a disruptive digital remittance provider, Xoom is helping to eliminate these inconveniences so it's fast and easy for Canadians to send money abroad for cash pickups, bank deposits, reloading prepaid phones and paying bills for loved ones back home—all from the comfort of their homes or from their mobile devices."

A fast, convenient and secure way to support loved ones back home at competitive rates.
Xoom customers can send up to $12,500 CAD in a single transaction[4] to over 130 countries including India, China and the Philippines. For send money transactions, depending on the receiver country, users can choose from a range of options: deposit money to a bank account, send cash for pick-up or have cash delivered directly to their recipient's door. Xoom transfers can be tracked quickly and easily via text updates, email notifications or directly from the mobile app and website. Those who send money abroad can get their questions answered from customer support staff in English, French, Spanish and Filipino.

Xoom partners with highly credible banks and partners around the world to provide fast, secure and affordable money transfers. According to the 'Migration and Remittances' April 2018 report by the World Bank, globally, the top three receiver remittance countries are India, China and the Philippines. Xoom provides money transfer services to these key remittance corridors in addition to the UK, France, Italy, Germany, and many other countries in Eastern Europe and Africa.
Free Newsletter Sign-up