Misys Recognized National Public Champion for the UK at European Business Awards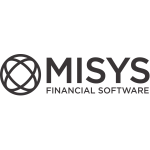 Misys Recognized National Public Champion for the UK at European Business Awards
Misys, the leading financial software company, has been named as the National Public Champion for the UK in this year's European Business Awards.
Almost 160,000 votes were cast by the public to choose the winner for their country. The public voted after watching the video entries posted by companies at www.businessawardseurope.com. Misys won after receiving the highest number of votes for the 32 UK entries.
Across Europe 32 National Public Champions have now been announced. The champions will go head-to-head in a second public vote that runs until 26 April. The company with the most votes gathered in this second phase will be announced as European Public Champion at a Gala Event on 17June in Milan, Italy.
Nadeem Syed, Chief Executive Officer, Misys says: "We are extremely proud to be named the National Public Champion for the UK, and would like to thank all our customers, partners, employees and the wider industry for supporting our success. Awards voted for by the public mean a lot to us at Misys, as they affirm our strategy and demonstrate our success in 'putting customers at the centre of everything we do' – one of core values."
Misys was originally selected by the European Business Awards in recognition of Misys Connect, the client engagement model the company developed in 2014. Misys Connect comprises 10 value-added complimentary programmes designed to help Misys customers drive competitive advantage and maximise the return on their technology investments. Misys has already connected over 1,000 clients to at least one programme and have numerous examples from around the world of Misys Connect leading to increased levels of customer satisfaction and revenue growth.
Voting for the European Public Champion is open until 26 April 2016 – click here to vote for Misys.
Adrian Tripp, CEO of the European Business Awards, said: "It is a fantastic achievement to be voted best in class by the public, and this voting stage has provided a wonderful opportunity for these companies to engage clients, staff, stakeholders, and potential new customers. Well done to all our National Public Champions."
Free Newsletter Sign-up