IHS Markit Creates First One-Stop Data Solution for Syndicated Loan Market
microfinance

11.10.2018

10:02 am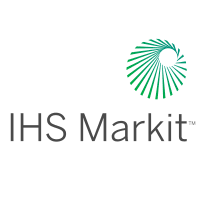 IHS Markit (Nasdaq: INFO), a world leader in critical information, analytics and solutions today announced the launch of a portal that consolidates critical data for participants in the $1 trillion syndicated loan market.
The new portal is a single source for information that lenders, custodians, trustees and other service providers use to track syndicated loan holdings, including position data, asset servicing activity and loan reference data. It combines data drawn directly from approximately 150 agent banks and the multiple loan market services provided by IHS Markit.
"Our experience and network give us the unique ability to bring a transformative data solution to the syndicated loan market," said Sarah Wagner, executive director at IHS Markit. "For more than 15 years, we have provided clients with the largest network and the most authoritative platforms and data services in the loan market. Our new portal helps agents, lenders and service providers operate more efficiently by consolidating information that was previously housed separately."
The IHS Markit portal is the first and only service in the loan market to integrate data from multiple agent technology systems to deliver a unified view of positions and servicing activity to lenders.
"With about 150 agents on our network, we are the leading technology partner helping lenders and their service providers connect with agents," said Erik Woodling, executive director at IHS Markit. "Our agent network is technology agnostic and we process data from any system the bank has installed. This makes our portal a comprehensive repository for agent bank data and a true one-stop data solution for the market."
In addition to consolidating the display of information, the portal shows the interrelationship between key data points such as paydown notices and position data. This enables lenders to investigate loan data in a self-service environment that reduces their need to query agent banks about positions and loan facilities.
"The data that underpin position management, trade closing and asset servicing are related," Wagner said. "The portal connects these datasets so that if a lender detects inconsistency between their books and the agent's, they can confirm whether servicing events and trades have been properly recorded. Giving lenders the ability to resolve discrepancies themselves reduces their need to call or email agents for data updates."
Specifically, the portal provides:
Position reconciliation data: 10 agent banks submit data on 9,000 loan facilities to the service each day and 200 different institutions, representing nearly 8,000 funds, use IHS Markit to electronically reconcile loan positions.
Asset servicing data: IHS Markit is the leading aggregator of agent notices in the syndicated loan market. In 2017, the firm transmitted more than 13 million notices from a broad range of agent bank systems to nearly 8,000 lender funds.
Loan reference data: IHS Markit actively maintains 150 reference data fields on more than 8,000 loan facilities, covering terms and conditions, covenants, amortization schedules, multiple types of identifiers and other data loan managers use for market surveillance, valuation, credit analysis and performance attribution. Corporate actions, amendments and restructures are tracked and processed intraday to provide customers with the most accurate data possible.
Electronic messaging solutions from IHS Markit enable firms to automatically bring reference data, asset servicing notices and other loan data directly into WSO and other source systems.