Meridian Selects Linedata's Solution to Enhance its Lending Business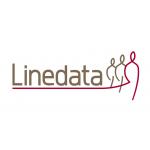 Meridian Selects Linedata's Solution to Enhance its Lending Business
Credit Cards
,
BPM
,
Infrastructure
Linedata (NYSE Euronext: LIN), the global solutions provider dedicated to the investment management and credit industries, is pleased to announce that Linedata Capitalstream, the Best-in-Class solution that provides leading financial institutions with the tools and services they need to automate multiple lines of business around the globe, has partnered with Meridian.
Meridian, Ontario's largest credit union, has signed a contract for Linedata Capitalstream, the market standard for credit decision makers, plus Linedata Hosting, to rapidly roll out the solution. Meridian, with more than a quarter million members, chose Linedata Capitalstream to manage both their small business and commercial lending origination processes and provide ongoing account monitoring. In doing so, Meridian is implementing a cost-effective common platform and a streamlined application and approval process.
Shawn Clifford, VP Commercial Services, Meridian, comments: "By implementing Linedata Capitalstream and Linedata Hosting, we can easily scale without worrying about operational or infrastructure upgrades as we onboard new users. The flexibility and scalability of the platform mean that we are confident of Linedata's ability to continue to support us as we further expand Meridian's member base."
"We are very excited to embark on this project with Meridian. Over the last few months, we have developed a partnership between our teams that demonstrates our collective commitment, expertise and passion to serve our clients and the industry," says Jamil Jiva, Senior Director Client Success at Linedata Lending and Leasing in North America. "This partnership with Meridian adds to our already extensive list of clients in Canada and shows once again that our offering meets the geographical, regulatory and organizational challenges faced by lending & leasing firms globally."
Linedata is a technology partner to many banks, credit unions and leasing firms in Canada through its two flagship products, Linedata Capitalstream and Linedata Ekip360. With nearly 54,000 users of its solutions worldwide, Linedata has become an essential global player in lending and leasing providing the best technology and service demanded by the industry.
With over 70 years of banking history, Meridian is Ontario's largest credit union, helping to grow the lives of more than a quarter of a million Members, including over 19,000 business Members. Meridian has more than $11 billion in assets under management and delivers a full range of financial services online, by phone, by mobile and through a network of 74 branches and 7 business centres. Meridian Members also have access to THE EXCHANGE® Network, with more than 2,500 no-fee ABMs across Canada and 360,000 ABMs in the United States. For more information, please visit meridiancu.ca
Free Newsletter Sign-up