Markit completes acquisition of Information Mosaic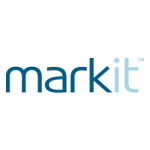 Markit completes acquisition of Information Mosaic
Markit (Nasdaq: MRKT), a leading global diversified provider of financial information services, today announced the completion of its acquisition of Information Mosaic, a leading software provider for corporate actions and post trade securities processing.
The Information Mosaic business is being integrated into Markit's Solutions division and will be led by Paul Taylor, managing director, reporting to Michele Trogni, managing director and cohead of Solutions.
The company has approximately 200 employees based primarily in Dublin and New Delhi, with additional offices in London, New York, Singapore and Kuala Lumpur. Information Mosaic's customers include global banks, asset managers, wealth managers, sovereign wealth funds, investor services firms, custodians and exchanges.
The transaction is not expected to have a material impact on Markit's financial results in 2015. Financial terms were not disclosed.
Free Newsletter Sign-up