Grant Thornton and OneStream Software Team to Help Companies Digitally Transform Finance Functions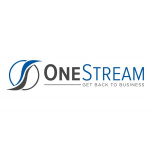 Grant Thornton and OneStream Software Team to Help Companies Digitally Transform Finance Functions
OneStream Software, a leading provider of corporate performance management (CPM) solutions for mid-sized to very large enterprises, has entered into an alliance with Grant Thornton LLP, one of America's largest accounting and consulting firms.
Through the alliance, OneStream and Grant Thornton will help companies digitally transform and streamline financial operations by unifying their disparate silos of financial information onto the OneStream XF platform. As a result, companies can simplify financial planning, forecasting and analysis, while also improving financial close and reporting activities and decision-making capabilities.
In addition, Grant Thornton will also deliver its Unified Financial Model offering on the OneStream XF platform. The firm's Unified Financial Model offering enables financial scenario planning using factors such as revenue data, expense analytics and human capital information to generate projected financial statements including profit and loss reports, balance sheets and cash flow forecasts.
The benefits of the alliance between OneStream and Grant Thornton are substantial for chief financial officers as they transform their finance functions into strategic business partners to departments across their enterprises. Finance support for operational decisions is invaluable given the historic business disruptions wrought by COVID-19 and its economic impact — in addition to the strains and challenges of digital transformation during normal times.
"To put it simply, this alliance means Grant Thornton and OneStream can help enable companies to make educated business decisions and deploy comprehensive financial solutions on a leading performance-management platform," said Chris Lilley, national managing principal of Business Applications at Grant Thornton.
Lilley goes on to explain that Grant Thornton's decades of consulting and implementation experience will make it easy for companies to migrate from multiple legacy systems and cloud-point solutions onto the unified OneStream platform.
OneStream Software Vice President of Global Alliances Stephanie Cramp highlights her company's compatibility with Grant Thornton as being integral to the alliance: "Grant Thornton is helping drive the digital transformation of the finance team with its highly respected services and its strong commitment to quality — and focus on putting its customers first. This complements OneStream's strengths and our own mission to deliver 100 percent customer success. These similarities have helped forge a powerful alliance that is already delivering results."
Grant Thornton's Joseph Coniker, a Business Consulting principal, echoes this sentiment: "Like Grant Thornton, OneStream Software is helping some of the largest companies and C-suite business leaders worldwide to digitally transform financial operations into modern finance functions that support decision making across the entire enterprise. This close alignment led to our alliance and is already benefiting our joint customers."
To learn more information on the Grant Thornton-OneStream alliance, visit: www.onestreamsoftware.com/about/onestream-partners and www.grantthornton.com/onestream.
Free Newsletter Sign-up